1968 graduated Wayne State University, Detroit
Scholarships: Sloan, National Medical Fellowships, four years; O.B. Weed, one year

1970 – 1974
Physician for the Black Panther Party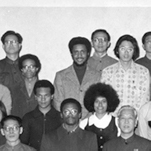 1972 became the first American physician to practice acupuncture after visiting the People's Republic of China with the Black Panther Party.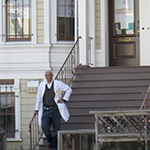 1980 Started the Harriet Tubman Medical Clinic in Oakland CA.
Early Career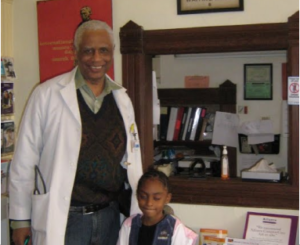 Dr. Small's civil rights fight started before he entered the medical profession. In 1961 he "raised hell and high water" when he co-founded the student chapter of the NAACP at the University of Detroit. He helped raise money for Mississippi freedom workers as a member of Friends of SNCC (Student Non-violent Coordinating Committee). He spent a week at the 1964 Democratic Convention trying to get the Democrats to recognize the Mississippi Freedom Democratic Party.
Tolbert "Bert" Small graduated from Wayne State University, Detroit in 1968 – a time when our country was still deeply segregated as he found out when he entered the medical field. He decided to head west to Oakland,  California where he took an internship with the Black Man's Free Clinic, which was set up by B. Meyers in the late 1960s.
Between 1968 and 1976 Bert kept very busy as a doctor in internal medicine, general practice, and emergency room medicine. He had a rotating residency at Highland Hospital (Oakland, CA) and practiced general medicine at the West Oakland Health Center.
In 1970 Bert took a big risk and approached the Black Panther Party. He became their official physician. Bert wanted to make a change and have an impact on the black community in and around Oakland, and he did. Alongside the BPP, he opened the People's Sickle Cell Anemia Foundation and was their Medical Director until 1974. He also became the Medical Director of the George Jackson Free Medical Clinic in Berkley CA, helping thousands of African Americans who otherwise couldn't afford healthcare.
Bert knew the struggles of African Americans during the Civil Rights fight. He knew how disproportionate the healthcare industry was and used the power he had to make a change. Free Clinics became the most important work that he did during the 1970's. He fought hard to give the black community the medical help they needed and sacrificed much for it. In 1972 he became the Medical Director of the Operation Reach Drug Detox Center, along with all his other commitments. Dr. Small dedicated his professional life to the civil rights fight, and still to this day volunteers much of his time to low income individuals and "free clinics".
Career Milestones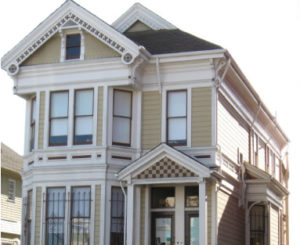 In February 1972 Bert took a trip to the People's Republic of China with the Black Panther Party to learn about eastern medicine and practices. He took an interest in acupuncture and became one of the first American physicians to practice it in the U.S. Bert has two published articles on acupuncture: 'The Neurophysiology Basis of Acupuncture'1 and 'Acupuncture Anesthesia'.2
From 1970-1974 Bert also practiced Prison Medicine, where he was the first outside physician to visit the adjustment centers of San Quentin and Folsom prisons. His patients included George Jackson, David Hilliard, and Angela Davis of the BPP.
In 1980 he and his wife Anola opened the Harriet Tubman Medical Office in Oakland CA, where he spent his time practicing internal medicine until the clinic closed in 2016.
Still Going Strong
Dr. Small has been practicing medicine for 60 years now and has no plans of retiring! He still commutes to San Francisco three times a week to work at clinics and is always writing new poetry, which is his other passion apart from medicine. Bert knows that America has come a long way from the Civil Rights fights of the '60s, but he also knows we are not where we should be and have a lot more work to do. There are still many disparities when it comes to healthcare and racial divides, and Dr. Small doesn't plan on slowing down until he makes even more of  a difference than he has already.
1 Small, T.: "The Neurophysiological Basis for Acupuncture" American Journal of Acupuncture; Vol. 2, No. 1, April-June 1974.
2 Small T.: "Acupuncture Anesthesia: A Review" American Journal of Acupuncture; Vol. 2, No. 3, July-Sept. 1974.